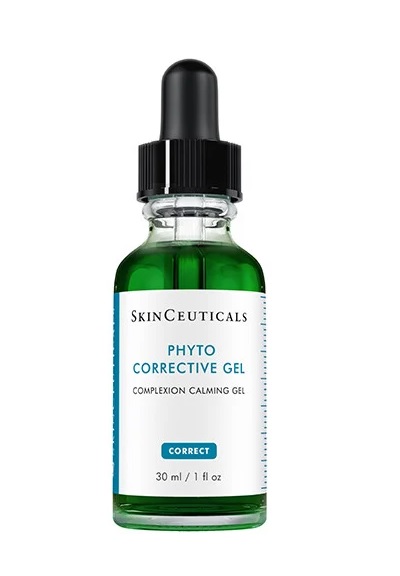 The transition from the cold, harsh winter weather can be very tough on the skin. That's why for the month of March, we decided to go green with our skincare in the form of the SkinCeuticals Phyto Corrective Gel!
The SkinCeuticals Phyto Corrective Gel is a soothing green gel serum that calms and hydrates the skin while improving visible redness. Containing hyaluronic acid, cucumber, thyme, and mulberry this product is the perfect moisturizer for those with sensitive, acne-prone skin. The cucumber and thyme help to soothe and calm the skin, while the mulberry helps to even the skin tone out. The skin is left looking noticeably refreshed and hydrated.
It's a very popular option for patients after treatments like chemical peels, micro-needling, and Sublative RF Skin Tightening. "A lot of my patients use it after micro-needling," says aesthetician Lauren Battaglia. "They love how it feels and it really makes a big difference minimizing the appearance of any redness that occurs after treatment."
As you can see, the SkinCeuticals Phyto Corrective Gel is the perfect skincare product as we transition into spring. For more information, call us at 716-688-0020 or click here.
Source: SkinCeuticals.com