You may have heard that letting a cut breathe can help it heal faster. This is however not the case, as leaving a cut uncovered creates a dry environment actually leading to a slower healing process.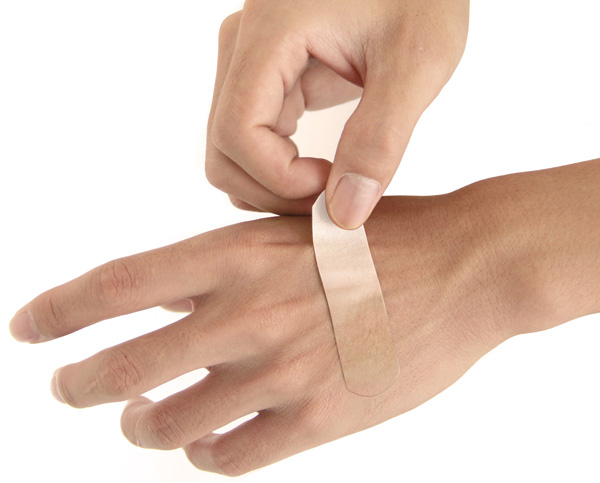 Cuts or wounds of any kind, need moisture to heal, and covering them with a bandage provides great benefits. Let's say, for instance, you grate your knuckles instead of the cheese while preparing dinner. By the time you get to the medicine cabinet the blood will have started to coagulate. The resulting scab helps shut out dirt, but it also can get in the way of cells responsible for repair work. A bandage prevents the wound from drying, helping cells move freely in and around the cut. As a bonus, the bandage also soaks up wound fluid which contains growth factors that stimulate the repair process. Of course, bacteria-like moisture too.
So now to prevent infection, hospitals use bandages made of plastic wrap-like material that's less porous than familiar bandages. This is better able to keep bacteria out. You can achieve some of the same results by smearing an antibiotic ointment on a cut and topping it off with a drugstore bandage. Read the label to make sure you're using an antibiotic, which kills only bacteria and not an antiseptic like hydrogen peroxide, which can kill healthy cells too.
Studies have shown patients whose cuts are bandaged, heal twice as fast as those left exposed. Although removing a bandage may not be the most pleasant experience, remember that wearing one will help your cut heal that much faster.