Microdermabrasion in Buffalo, NY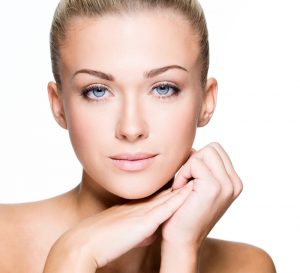 Improve uneven skin tone, superficial scarring, fine lines, pigmentation, and wrinkles with Microdermabrasion in Buffalo, NY!
Microdermabrasion is a minimally invasive spa treatment that rejuvenates the appearance of the skin by treating sun damage, scarring, wrinkles, and other unwanted skin problems.
MegaPeel™ Microdermabrasion
The MegaPeel™ microdermabrasion system uses a gentle stream of tiny crystals to exfoliate the outer layer of the skin and produce fresher, younger-looking skin and a renewed appearance. It has been performed safely and successfully in the US since 1996.
During the MegaPeel procedure, the device wand will be moved gently across the targeted area to abrade the dead skin cells with minimal irritation. When performed in conjunction with a personalized skincare regimen, patients can achieve smoother skin, improved circulation, a more balanced skin tone, and a reduced appearance of deep wrinkles and scarring.
This treatment is administered as a series of six 30-minute treatment sessions performed every four weeks. Patients may experience redness, irritation, and flaking after each session, but can return to work and other regular activities as soon as desired. The results of this procedure will appear gradually, with full results developing after two to six months.