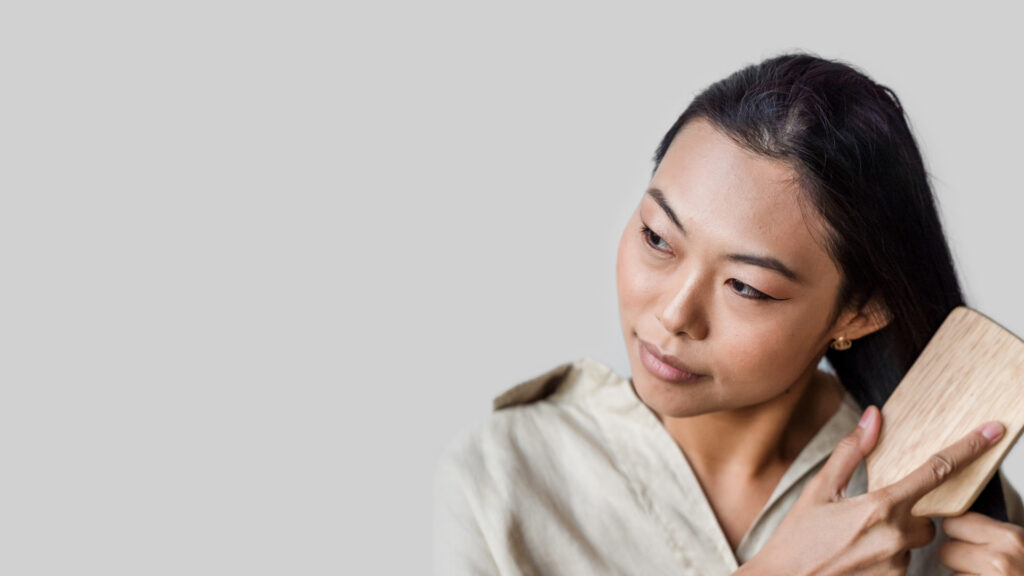 Once we hit 30, the body begins to break down collagen each year. That's why as we age, it's important to not only replenish what's lost but defend and protect what we have. That's where Nutrafol Collagen Infusion comes in.
Nutrafol Collagen Infusion is a daily collagen peptide powder that helps to strengthen hair, improve the visible signs of aging, and increase overall hydration and elasticity. Innovative ingredients such as Marine Collagen Peptides, Coq10, Citrus Flower Acids, and MSM all help to do just that.
Something that separates Nutrafol Collagen Infusion from other collagen supplements is that it is hydrolyzed. This means that the marine collagen has undergone an intricate process to break it down to help maximize absorption and effectiveness. Another nice thing about it is that it has an emphasis on the essential elements of hair and scalp health. This in turn helps to build stronger, fuller hair.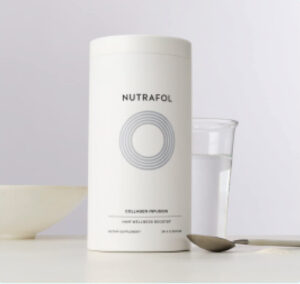 If you are looking to combat the impact of aging on the skin and hair with added collagen support, contact our office today.  And for even more effective in combating the effects of aging on the hair, combine it with Nutrafol hair supplements.
Source: Nutrafol