We are excited to announce a new addition to our product offerings – DermaNail Nail Conditioner!
DermaNail Nail Conditioner is an effective option for patients dealing with common cosmetic nail problems. These may include chipping, cracking, peeling, splitting, breaking, brittle, thin, or weak nails. DermaNail's patented formula helps to not only improve the cosmetic appearance of the nail but also its strength and stability.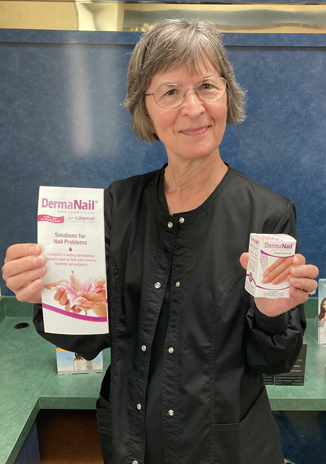 It's important to note that this product is not a quick fix for nail problems, as it can take anywhere from 8-16 weeks for results to be seen. If you would like to learn more about DermaNail Nail Conditioner, contact our office today.