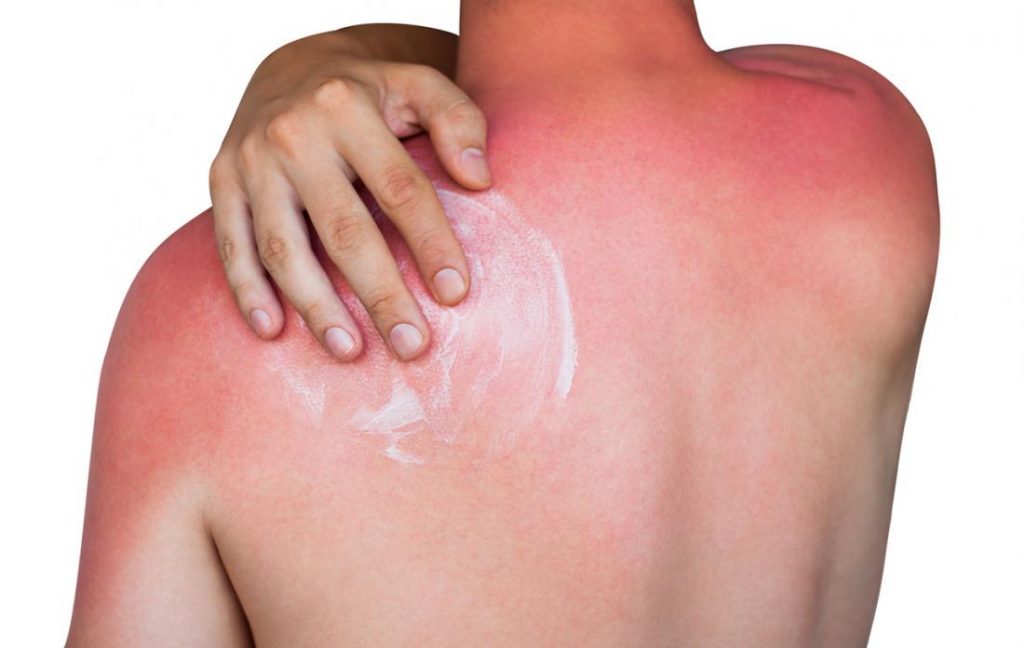 Maybe you fell asleep on the beach, or forgot to pack sunscreen.  However it happened, sunburn can be painful and in severe cases, even dangerous.  If you do get burned:
• Take a cool shower or bath, or apply wet, cold washcloths.
• Avoid products that contain benzocaine, lidocaine, or petroleum (Vaseline).
• Cover blisters with dry bandages to prevent infection.
• Take over-the-counter pain relievers like ibuprofen, but do not give aspirin to children.
Call a doctor if you have a serious reaction:
• Feeling faint or dizzy
• Rapid pulse or rapid breathing
• Extreme thirst, no urine output, or sunken eye
• Pale, clammy, or cool skin
• Nausea, fever, chills, or rash
• Eyes hurt and are sensitive to light
• Severe, painful blisters
Of course, it's best to protect yourself from getting burned in the first place.  Exposure to the sun's ultraviolet (UV) rays can increase your risk of developing skin cancer.  The American Cancer Society recommends taking these steps:
• Wear clothing and a wide-brimmed hat to protect as much skin as possible.  Protect your eyes with sunglasses that block at least 99% of UV light.
• Use sunscreen with a sun protection factor (SPF) of at least 30: reapply at least every 2 hours, and after swimming or sweating.
• Avoid direct exposure to the sun, especially between 10 a.m. and 2 p.m., when rays are strongest.
• Avoid tanning beds and sunlamps: both can cause serious long-term skin damage and contribute to skin cancer.
Source: American Cancer Society, Healthy Living