Eczema is an autoimmune disease that is characterized by itchy red bumps on the skin. The skin starts out rather itchy (progressively becoming worse), thereafter developing into a rash. The rash tends to be very dry and scaly in appearance, but is not contagious.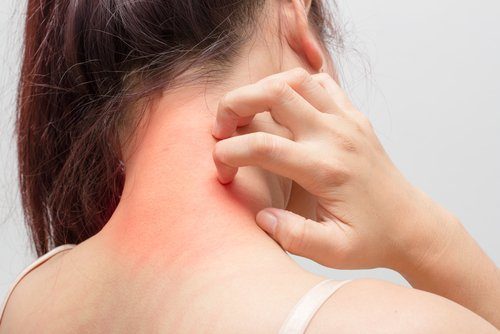 The exact cause of Eczema is unknown and can arise at any age. It is most prevalent in infants and young adults. It was recently reported that it is on the rise as the biggest skin disease for children nowadays. In older sufferers, eczema typically occurs on the hands or feet, but may appear anywhere on the body. Certain foods, allergens, or bacteria have been known to all be contributors to the condition.
Although there may be no cure for eczema, understanding certain irritants is crucial in prevention or re occurrence. If you believe you may be experiencing eczema contact our office at 716-688-0020 today. The earlier treatment is made, the more manageable the condition.