Are you like the millions of men and women dealing with hair loss? If so, there is a new option available at our office to address it. It's called Viviscal PRO.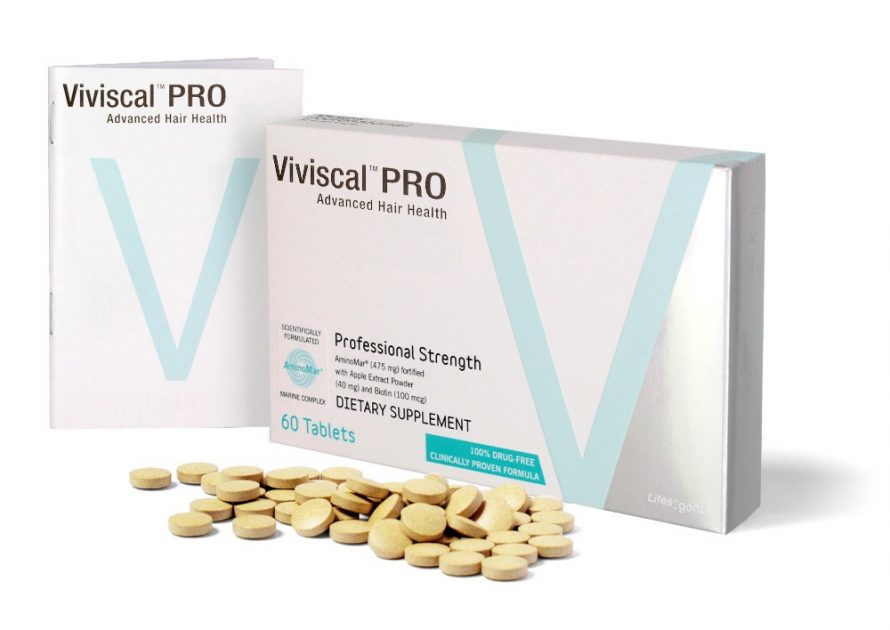 So What Is Viviscal PRO?
Viviscal PRO is a 100% drug-free hair growth supplement that is clinically proven to promote existing hair growth.
How Does It Work?
Viviscal PRO supplements work in four stages. First, they provide nourishment to the hair follicles. Then, from that increased nourishment, thin and wispy hair is strengthened. After that, breakage and thinning continue to decline, helping to encourage existing hair growth. Patients are then left with hair that appears stronger, healthier, and more vibrant.
How Often To Take It?
Take two tablets a day. Once in the morning and once at night. Try to space about 12 hours apart, taking with food and water.
How Quickly Will I See Results?
Results can be seen as soon as three months, depending on the patient's hair growth cycle. Despite this, we suggest taking it for at least six months to know if it is working for you.
Are There Any Restrictions To Taking It?
Viviscal PRO is not recommended for individuals with a fish or seafood allergy, women who are pregnant or nursing, or anyone under the age of 18.
As you can see, Viviscal PRO is an effective option for both men and women dealing with hair loss. For best results, pair Viviscal PRO supplements with the Viviscal PRO Thin to Thick Shampoo and Conditioner. If you would like to learn more about Viviscal PRO contact our office today.
Source: www.viviscal.com