Thinning hair can have a variety of causes with the most common being attributed to stress, aging, or genetics. That's why Nutrafol is the perfect option for a lot of patients because it was specifically developed to target those causes, in turn helping with hair growth.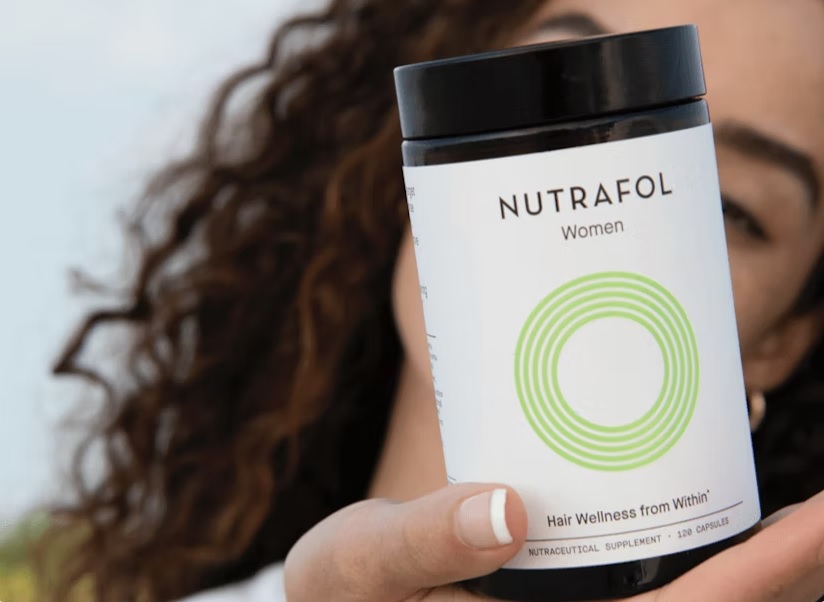 What is Nutrafol?
Nutrafol is a natural, 100% drug-free supplement with a proprietary blend of medical-grade ingredients that address the main causes behind compromised hair health.
Who does Nutrafol work for?
It works best for mild to moderate hair thinning caused by stress, aging, and genetics. It's also a great option for those who are simply looking for healthier hair or trying to prevent hair thinning from happening.
Which Nutrafol supplements are right for me?
There are four different types of Nutrafol supplements and each is developed for different segments of the population.
Nutrafol Women. Designed for women 18-44 who are experiencing signs of hair thinning.
Nutrafol Postpartum. Formulated for women in the first year after giving birth or breastfeeding. Clinically effective, natural ingredients support whole-body recovery through vital replenishment.
Nutrafol Women's Balance. For peri-and postmenopausal women (45+), targets the root causes of thinning such as hormones, genetics, stress, and medical conditions.
Nutrafol Men. Multi-targets the key triggers of poor hair health for men. The result is visibly thicker, fuller hair and scalp coverage (without compromising sexual performance).
How quickly will I see results?
Most patients saw improved hair growth, less shedding, and an overall improvement in just three (3) months.
As you can see, Nutrafol is a great option for all different types of people looking for visibly thicker, fuller, and stronger hair. If you would like to take control of your thinning hair contact the hair loss experts at Lisa S. Ball, FNP.
Source: Nutrafol.com