Preparing for a wedding can be stressful. So why add to that stress by not assuring yourself flawless skin for the big day? Our aesthetician Jamie Popp shares a timeline of when she recommends skincare treatments for brides and grooms-to-be.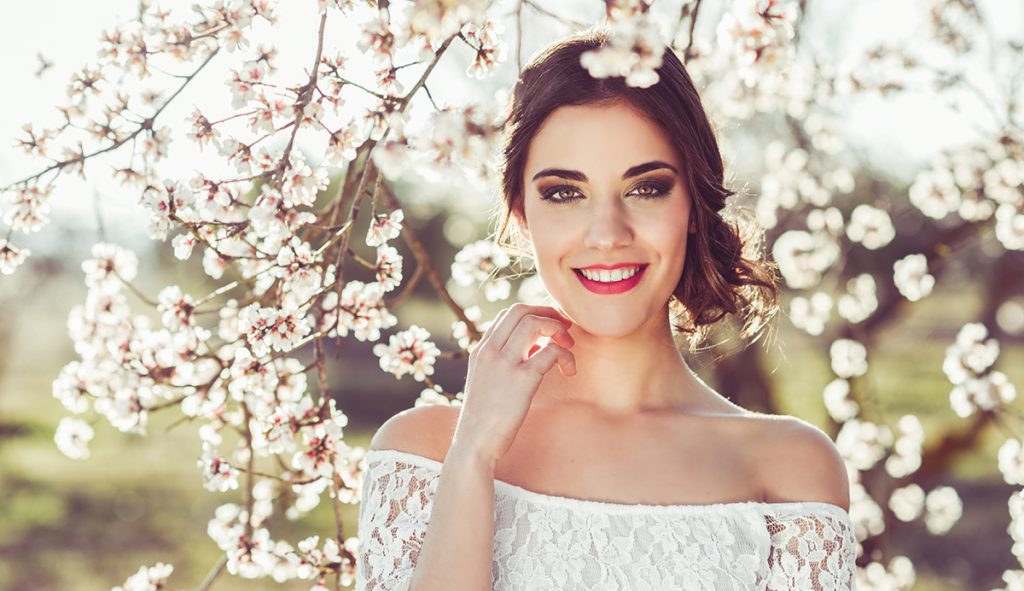 One Year
It is recommended to begin a consistent and customized skincare routine. "Starting at this time is ideal because it gives patients plenty of time to find out which treatments and/or products work best for their skin. From there, it is much easier to plan a regimen moving forward," says Jamie.
Seven Months
Botox or Dysport: Botox and Dysport are cosmetic treatments that reduce or eliminate facial lines and wrinkles. The results usually last about 3-4 months, allowing ample time for any touch-ups that may be needed down the road.
Lip Fillers: The most popular lip filler we use is Restylane Kysse. This treatment gives the lips a natural, fuller look that lasts about a year.
Six Months
Acne: A HydraFacial or Acne Facial are both ideal options for managing breakouts. Starting at this time will allow several treatments which will help to further improve the condition. It is important to note that depending on the severity of the acne, it may be recommended either treatment sooner.
Four Months
Chemical Peels or Photorejuvenation: Both treatments can help with discoloration, acne scars, and sun spots at varying levels. In regards to which one is right for you, that depends on your specific pigmentation concerns.
Three Months
HydraFacial: "For patients that are not dealing with acne concerns, I recommend starting HydraFacials at this time. I then suggest them to come in monthly, coordinating it so that the third one is the week of the wedding," says Jamie. "It will give them an amazing bridal glow."
Dermaplaning: A great way to exfoliate the skin on the face. This treatment involves using a sterile scalpel to gently remove the dead, top layer of skin (along with a fair amount of peach fuzz). This in turn gives a fresh and smooth appearance. As a perfect complement to a HydraFacial, pair the two together for maximum results.
One Month
Botox/Dysport: If a tune-up is needed prior to the wedding it is recommended to have it no closer than a month before. That way if there is any bruising that occurs, it will subside in time.
Week Of
HydraFacial: The gentle nature of the treatment will leave the skin with an immaculate, radiant glow.
To learn more about these treatments and find out specific recommendation(s) for you, schedule a consultation appointment with aesthetician Jamie Popp today.
Follow our Licensed Aesthetician Jamie Popp on Instagram at @skinx_jamie