Tiger Woods' epic comeback victory at the Masters yesterday captivated the nation. With it being his first win in a major since 2008, it's been an incredible journey back to the top for golf's biggest star. Despite all that he has endured, his hair loss has been something he has not been able to overcome.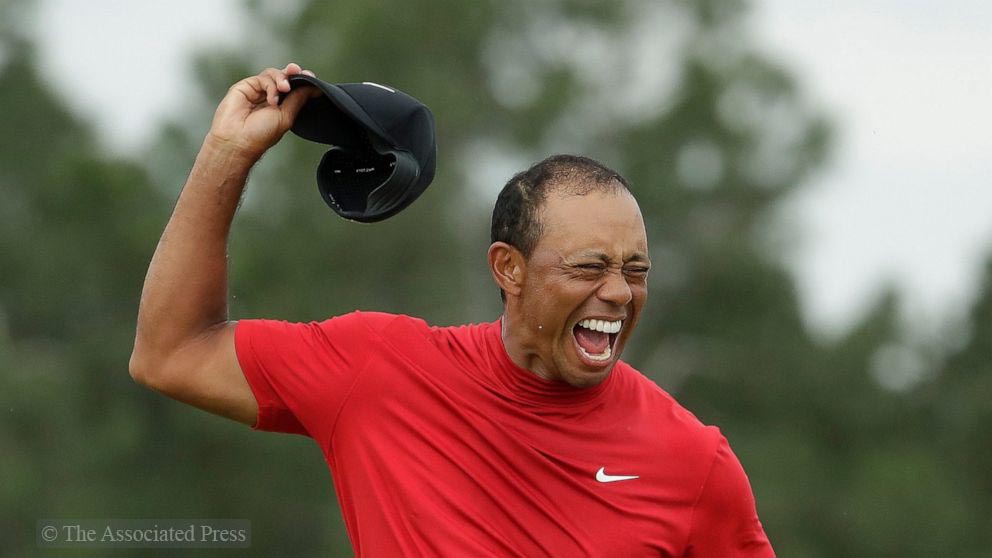 Showing signs of hair loss throughout the top of his scalp, he has somewhat retained his frontal hairline. This pattern is not typical and could possibly be the result of a prior hair transplant procedure. If that is the case, it looks as though proper consideration was not given towards future hair loss.
Either way, his situation looks to be perfect for the FUT hair transplant method. This is where a strip of hair bearing skin is removed from the back of the scalp, dissected into hair grafts, and then transplanted to areas of thinning or hair loss. With patients that have existing hair on top of their scalp like Tiger, it is important to take into account potential further loss. So, when transplanting to the recipient sites, it is crucial to place the grafts closely around and within the existing hairs (this must be done very carefully, as to not disturb them). In regards to hair transplantation, it is not only about how it looks in the present but how it will look in the future as well.
With Tiger's recent improved play, it seems likely we will be seeing more of him without a hat raising a trophy, so why not improve the look of those victory pictures with a hair transplant.