Boosters are serums that can be added onto a HydraFacial to help customize the treatment for specific skincare needs. Each booster has its own unique benefits and is very effective in enhancing the overall results of a HydraFacial.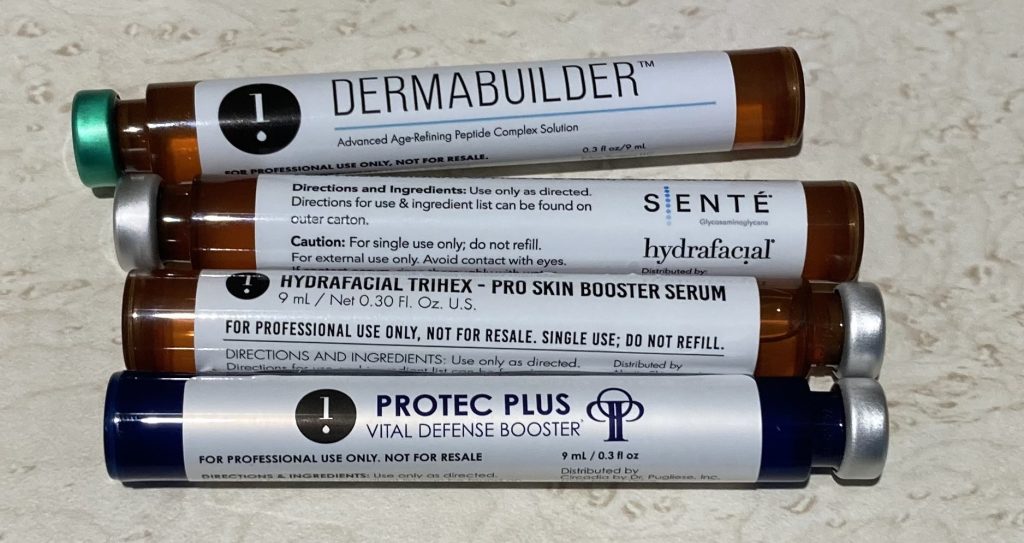 Some of our most popular boosters include:
1) Dermabuilder – Helps to even out skin tone, smooth the appearance of fine lines/wrinkles, and enhance the skin's overall elasticity.
2) Alastin Trihex-Pro Booster – Clears out damaged collagen and elastin while assisting the skin in developing more. It can also help to improve the overall tone and texture of the skin.
3) Circadia Chrono-Peptide – Further energizes the skin, which in turn, leaves it more radiant and glowing.
4) Senté Dermal Repair – Enhances hydration while helping reduce the appearance of redness.
If you would like to learn more about HydraFacial boosters and how they can benefit your skin, call 716-688-0020 or click here.