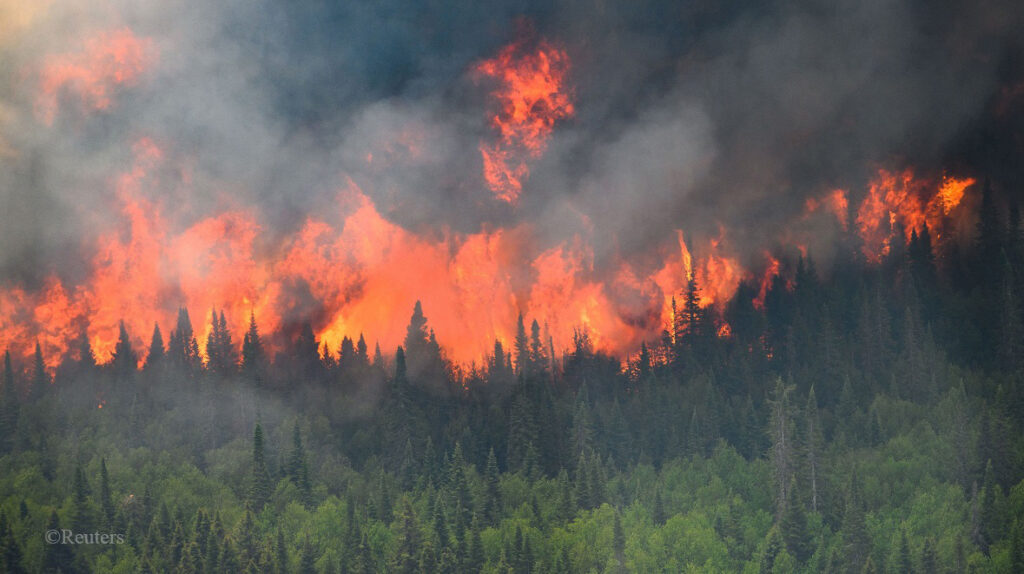 For much of the summer, smoke from the Canadian Wildfires (and now Hawaiian) has brought air quality concerns into the national spotlight. Aside from the known risks of inhaling wildfire smoke, it can also pose a serious threat to the skin as well.
So how does the smoke from the wildfires affect the skin?
The microscopic particles and pollutants from the smoke land on the skin leading to potential inflammation and damage.
How does the skin damage present itself?  
It can either be premature wrinkling, fine lines, or discoloration.
Is wildfire smoke the only environmental factor to worry about?
No, some others include sunlight, blue light, infrared radiation, air pollution, hot and cold temperatures, and cigarette smoke.
What are some ways to protect the skin from wildfire smoke or any other environmental factor?
Limit time outside when the air quality is poor
Wear sunscreen as a first line of defense
Use an antioxidant like SkinCeuticals C E Ferulic to protect the skin
Wash the skin to remove any smoke particles that may cling to it
Apply a moisturizer after cleansing to maintain hydration
Even when the wildfires (hopefully) slow down and end, atmospheric aging never takes a day off. Next time you're out, make sure to consider the health of your skin.