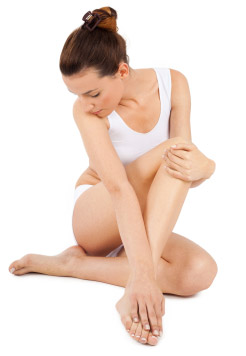 Body hair maintenance and removal has been commonplace among men and women alike for years. Having smooth, hairless areas on the body is ideal for many people. With recent advancements, specifically with laser treatment, the popularity and prevalence of hair removal has increased dramatically.
First introduced to the public in the mid 1990s, laser hair removal is a technique that uses beams of highly concentrated light to penetrate hair follicles. The light is absorbed by the dark pigment (melanin) within the hair follicles destroying them on contact. This causes a permanent reduction in the overall amount of hair growth. Due to the cycles that hair grows in, repeated treatments are necessary to effectively eliminate the hair follicles.
After treatment you may notice redness, sensitivity, small bumps (resembling shave bumps), but that will resolve on it's own rather quickly. Most of the lasers used for this kind of treatment are equipped with a cooling device that reduces the discomfort from the laser light. With treatment done typically every four to six weeks, patients may need up to twelve treatments to see the full results.
Possessing precision and speed, laser treatment has proved to be the most effective and efficient means for hair removal. If you are interested in learning more about laser hair removal or would like to schedule a complimentary consultation, contact our office today.