Laser hair removal is a common treatment that permanently reduces the growth of unwanted hair. Usually addressing areas on the lower face or body, the hairline specifically has become a more popular treatment area as of late.
Reality TV star Kim Kardashian had her hairline altered with laser hair removal a few years back, and it's quite remarkable to see what a difference it made. As you can see before, baby hairs in the front left her hairline looking irregular and asymmetrical. After the treatment though, she obtained a cleaner, more uniform look.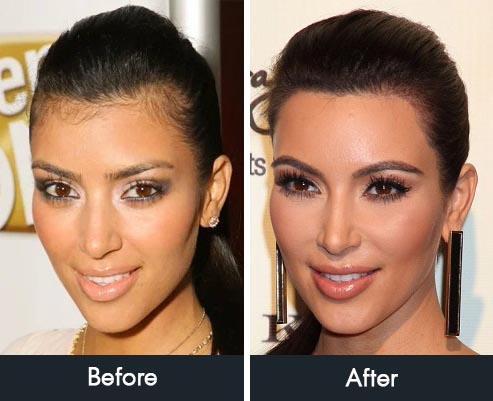 "The hairline is important, it really frames the face" says Lisa S. Ball, NP nurse Lauren Paella. "I have a lot of patients lately wanting to come in to even out their hairline, it really can make a big difference."
For laser hair removal in general, most areas need a minimum of 6-12 treatments. When it comes to the hairline however, a few more treatments are needed. This is because the hair there is much denser than others. Treatments are usually spaced 4-6 weeks apart until the hair growth cycle starts to slow. After that, maintenance treatments are done twice a year or until the patient is satisfied. It is also important to avoid sun exposure pre and post treatment.
As an effective option for reshaping the hairline, laser hair removal provides patients with optimal results. If you are interested in learning more about the process or would like to schedule a complimentary consultation, contact our office today.