While face masks are important in the fight against COVID-19, they can also cause irritation and damage to the skin. Specifically, when it comes to the condition known as contact dermatitis.
Contact dermatitis occurs when direct exposure with a substance, in this case, fabric, irritates the skin. The irritation is usually represented by redness and inflammation in the area. While any kind of fabric can bring it on, it's more likely to occur from fabrics made with synthetic fibers. The reason being that synthetic fibers don't breathe as well as natural fibers. This, in turn, can make you sweat more which can further contribute to the irritation of the skin.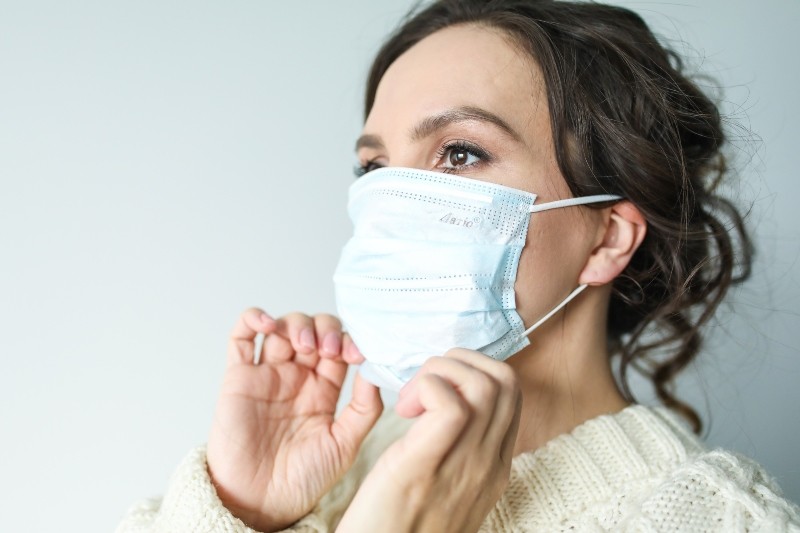 So, what can you do to avoid or manage contact dermatitis? Some things include:
Clean the skin. This will mainly help skin that is exposed to an irritant. Make sure to use warm water.
Apply a moisturizer. Helps to keep the skin hydrated while protecting it as well.
Frequently change and/or wash the face mask. Should be done after each use. At least daily.
Give yourself a break from wearing it. Leaving the face mask on for a prolonged period of time can cause more irritation to the skin. However, when you do remove it, make sure that you are following proper social distancing guidelines.
Make sure the mask fits comfortably and is not too tight. Make sure it fits snug. The tighter the mask, the more likely it is to cause irritation.
In all, what can you do to best deal with contact dermatitis? First and foremost, identify what may be causing the problem. Next, avoid it (if possible). Then finally, take the corrective measures above to better protect your skin. If you believe you may be experiencing contact dermatitis, contact our office right away as early treatment is crucial to prevent the condition from worsening.