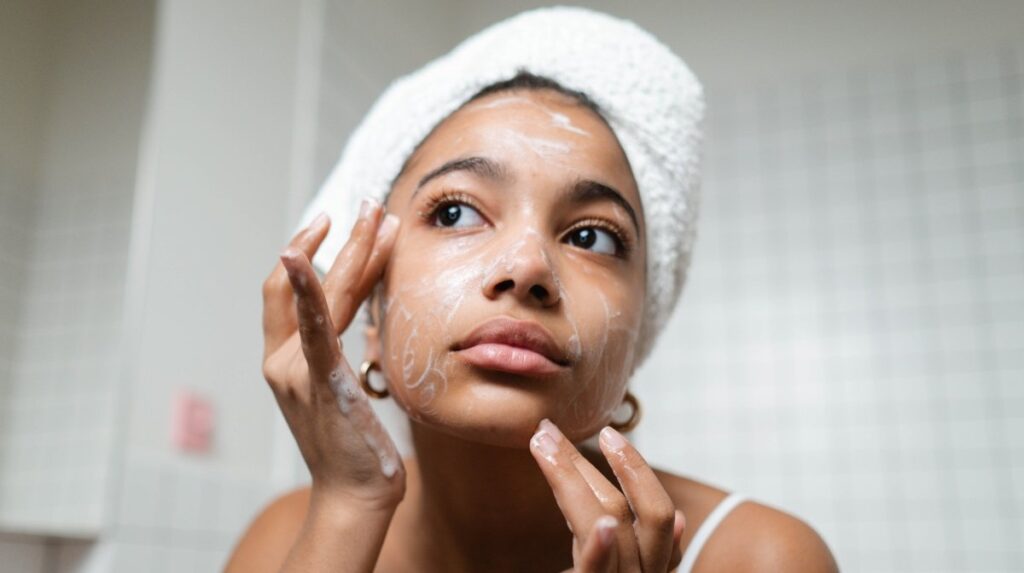 So, now that school is back in full swing, there's no better time to establish (or re-establish) a skincare routine. This will not only help you to look your best but to feel it as well.
Here are some ways to do just that:
Use a facial cleanser that suits your skin type. Cleansing helps to remove any dirt, oil, and debris from the skin. Do this twice a day, once in the morning and once at night.
Moisturize after cleansing. Regardless of your skin type, moisturizing is essential. It helps the skin maintain hydration and prevents it from becoming too oily.
Exfoliate 1-2 times a week. This helps to remove dead skin cells, unclog pores, and promote an overall brighter skin complexion.
Use an SPF of at least 30 daily. Sunscreen is very important in protecting the skin from harmful UV rays.
Drink plenty of water. Hydration is crucial in helping to maintain the skin's overall health.
Eat a balanced diet (avoiding processed foods). Fruits, vegetables, and whole grains are some of the best options for healthy skin.
Get enough sleep. Lack of sleep (less than 6 hours) can lead to dull, tired-looking skin and can even worsen some existing skin conditions.
Try to manage stress. High cortisol levels can contribute to a variety of skin issues. Exercise, meditation, and yoga are some great ways to combat stress.
Avoid touching your face. This can transfer dirt/bacteria to the skin.
Change pillowcases regularly. This is another place where dirt and bacteria can collect. Wash/change pillowcases (and sheets) every week.
Remove makeup before going to bed. Leaving makeup on overnight can cause the pores in the skin to become clogged and lead to breakouts. Use a gentle makeup remover.
Have an acne treatment plan. Ingredients such as salicylic acid or benzoyl peroxide are great in fighting acne. Seeing a dermatology provider will better help in developing a personalized plan.
Remember that consistency is key when it comes to skincare. Stick to the routine and be patient as it can take some time to see noticeable improvements in your skin.