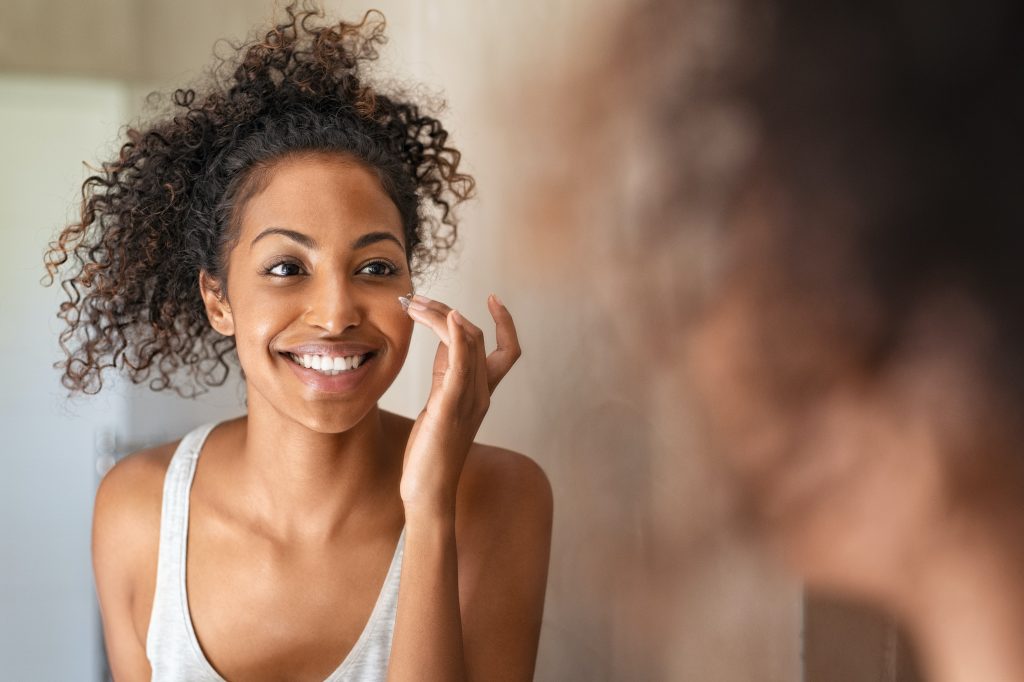 Since November is National Healthy Skin Month, there is no better time than now to think of your skin's health. And one of the best ways to do that is by using a quality regimen of skin care products. So, we put together a list of some of our favorite SkinCeuticals products that will help you do just that.
A.G.E. Eye Complex. Great for dry, aging skin around the eyes. It helps to nourish the area, reducing any puffiness or wrinkles that may be present.
C E Ferulic. This incredible serum contains antioxidants that help to prevent and reverse the signs of photodamage. This, in turn, brightens the skin's overall complexion. It can also help to improve the appearance of fine lines and wrinkles by increasing the firmness of the skin.
Daily Moisture. A gentle moisturizer for oily skin that helps to hydrate the skin without clogging the pores.
Emollience. A nourishing moisturizer for dry skin that hydrates for a healthy glow.
Hydrating B5 Gel. This one is a great complement to either of the above moisturizers helping to further replenish the moisture and nutrients the skin needs for a smooth and healthy appearance.
Glycolic Renewal Cleanser. A foaming cleanser that targets dull and rough skin for a refreshed, clearer complexion. Great for any skin type.
LHA Cleanser Gel. A deep penetrating cleanser that exfoliates the skin and decongests clogged pores. Perfect for those who have oily, acne-prone skin.
Micro-Exfoliating Scrub. Provides a hydrating exfoliation, polishing away any dead skin cells for a smooth, radiant result.
Triple Lipid Restore 2:4:2. This quick-absorbing cream is ideal for aging skin by helping to restore the skin's essential lipids and reduce the appearance of pores.
As you can see, SkinCeuticals offers a variety of options for skin health. To find out which is best for you, contact the skin care professionals at Lisa S. Ball FNP today.